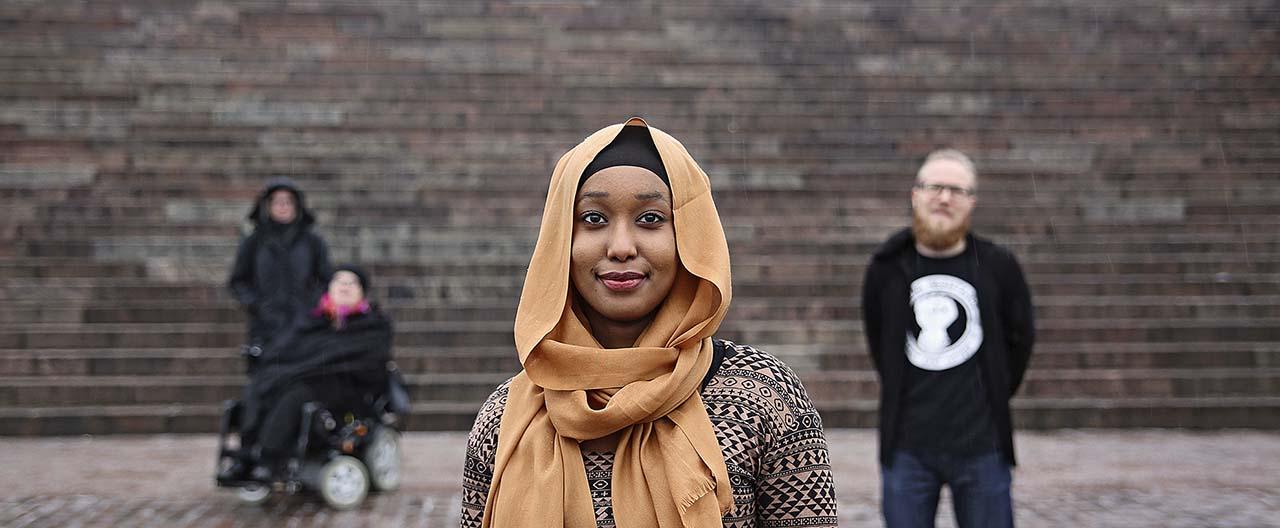 The Finnish League for Human Rights (FLHR) is a religiously and politically independent general human rights organisation. Our principal objective is to monitor the human rights situation in Finland. We raise awareness on human rights situation and promote the fulfilment of rights. The FLHR is a rights-based expert organisation basing its work on the Finnish constitution and other relevant national legislation and international human rights instruments. It was founded in 1979 and pursues the work of the League for Human Rights, established in 1935.
The FLHR is a member of the International Federation for Human Rights (FIDH) and a founding member of the European Association for the Defence of Human Rights (AEDH). It acts as the National Focal Point of the European Union Agency for Fundamental Rights (FRA) since 2000.
The Finnish League for Human Rights
conducts research, produces publications and disseminates information
provides training and consulting
introduces proposals and gives statements to authorities and ministries
cooperates with other organizations and participates in a number of governmental and non-governmental working groups
informs its members, the general public, media and the authorities on human rights issues and
undertakes wide variety of other activies in line with its mission.
Work against female circumcision
KokoNainen / The Whole Woman aim to ensure that no girls living in Finland will be circumcised, here or elsewhere. Female genital cutting (FGC) or female genital mutilation (FGM) continues to be a sensitive issue. Both immigrants adhering to the tradition and Finnish authorities require more information, guidance and better tools to address the issue constructively. The work to stop female genital cutting is based on Finnish legislation and international human rights standards. The focus lies on preventive work.
The Whole Woman also aims to prevent other human rights violations caused by harmful traditional practices such as honour-related violence. Focusing on preventive work, it offers information, advice and training. The project works closely with various migrant organisations.
More about female circumcision in English.
Our board of directors
The work of the FLHR is led by the Board of Directors, elected annually by the members of FLHR. The FLHR receives funding from the Finnish government to cover part of its expenses. Its activities are also supported by institutions, foundations and organizations such as the European Union and the Finnish Slot Machine Association (RAY). Membership fees and donations also compose a significant proportion of FLHR's funding. The organisation has approximately 600 members.
More about human rights
Ihmisoikeudet.net is a Finnish electronic database and learning environment on human rights, aimed primarily at teachers and students, but functioning as a comprehensive reference book for anyone interested in human rights. A joint initiative of FLHR, Amnesty International Finland, the UN Association of Finland, the Finnish One-World Network and other NGO's, it contains basic information on human rights instruments, mechanisms and the development of human rights.
Contact information
The Finnish League for Human Rights
Simonkatu 8A
00100 Helsinki FINLAND
Tel: +358 9 4155 2500
Email: info(a)ihmisoikeusliitto.fi