The Finnish League for Human Rights, in cooperation with RIKU Victim Support Finland and the Ministry of the Interior, has translated a brochure on hate crimes into 11 different languages: Arabic, Dari, Chinese, English, Finnish, French, Kurdish, Northern Sami, Russian, Somali and Swedish.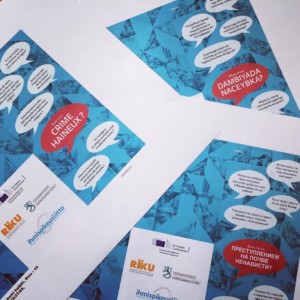 The brochure aims at encouraging hate crime victims or witnesses to report the offences to the police. Only this way the police will be able to investigate, the victim can get justice and the perpetrator will face the consequences of their actions.
Tackling hate crimes requires measures from both authorities and instances supporting the victims. The brochure is a concrete way of providing support to the victims of hate crimes.
You can download the brochure Was it a hate crime? online or request a printed version at RIKU Victim Support Finland or at the Finnish League for Human Rights (info@ihmisoikeusliitto.fi).
Brochure: Was it a hate crime?
Arabic | Dari| English| Chinese| Kurdish| Northern Sami| French| Swedish| Somali| Finnish| Russian